Goodbye, Lady Latifa
After a long day of depositions, a hectic drive to DragonBoat practice while changing from a suit into sweats, and a lovely dinner at Sal's, its time to say a sad goodbye to our claim horse, Lady Latifa. Josh went up to see her first race of the season, and her last one as our horse, on Sunday. She didn't *exactly* finish in a top place, but she did get claimed since she had the tell-tale red ribbon on her bridle when returning to horse stalls from the race. Here's some farewell photos to Lady L, and now its up to "Long Shot" Ted and the rest of the Magnificent Seven to find us another winner!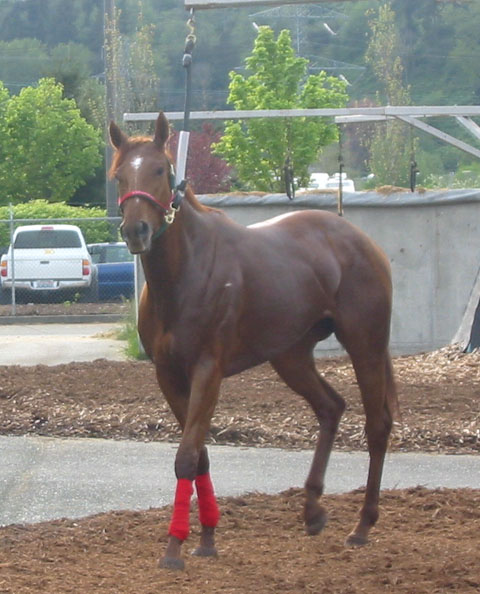 The Lovely Lady Latifa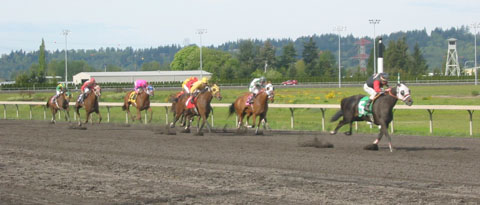 The Final Race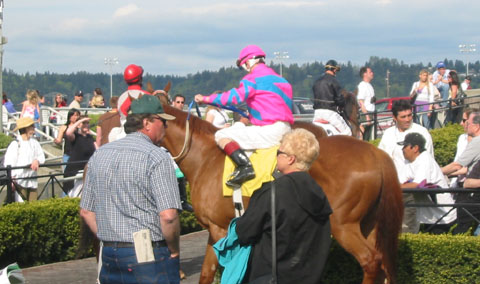 Look at those lovely silks on the jockey!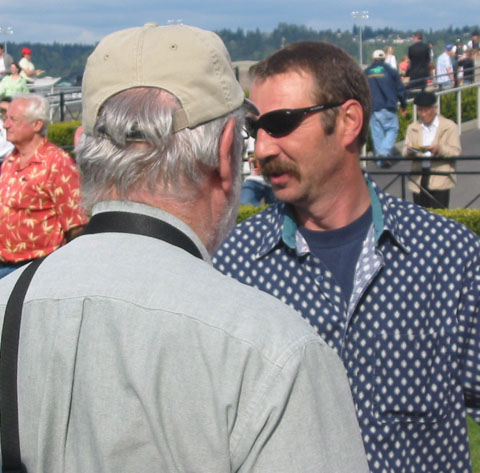 The man, the myth, the legend: Steve Bullock, Horse Trainer